It is 93 million miles away but can still do a lot of damage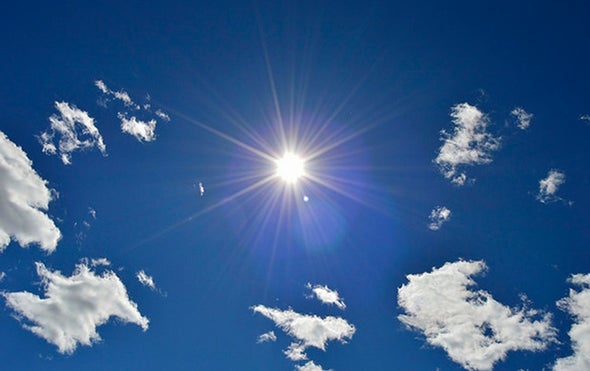 That's because, even though the sun is some 93 million miles (150 million kilometers) away, it can still cause serious, and sometimes irreversible, eye damage.
It's thought that this damage happens when photons (light particles) create free radicals, which are highly reactive molecules that can "poison" cells and kill them, Van Gelder said. The damage occurs in the fovea, a spot in the retina that is responsible for sharp, central vision. As a result, patients with solar retinopathy may have blurry vision or a central blind point in their eyes, according to the AAO.
Because of the dangers, the AAO recommends that people not spend any time looking directly at the sun with their naked eyes. There is one exception to this rule — if you're in the path of a total solar eclipse, you may look at the sun with your naked eyes during the brief time when the sun is in "totality," meaning the sun's bright face is completely blocked by the moon. (The length of totality will vary depending on where you view the eclipse, but at most, this event will last 2 minutes and 40 seconds, according to the AAS.)
It's important to note that you should never look at the sun through an unfiltered camera, telescope or binoculars, regardless of whether you're wearing eclipse glasses. That's because these devices will focus the sun's rays even more than your eyes do, Van Gelder said, and this can cause serious eye injury.